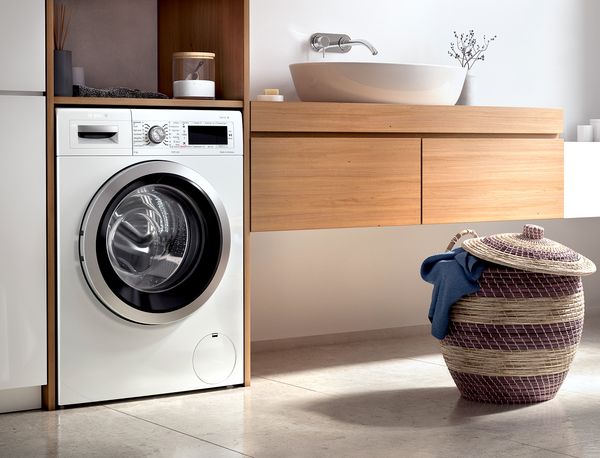 Free-standing or built-in? With front loading washing machines, it's up to you.
Front loading washing machines are conveniently loaded through the porthole on the front. They can be installed flexibly in the bathroom or laundry, or integrated into your kitchen units.
Our 40 cm wide top loading washing machines: great performance even on tiny stages.
At just 40 cm wide, top-loaders are the ideal solution if space is tight. These washing machines will also fit into small bathrooms or kitchens and are filled simply and conveniently from the top.
Our SlimLine washing machines: streamlined design, superb performance.
60 cm wide, but just 47 cm deep – a SlimLine washing machine combines convenience and compactness in one remarkably powerful appliance.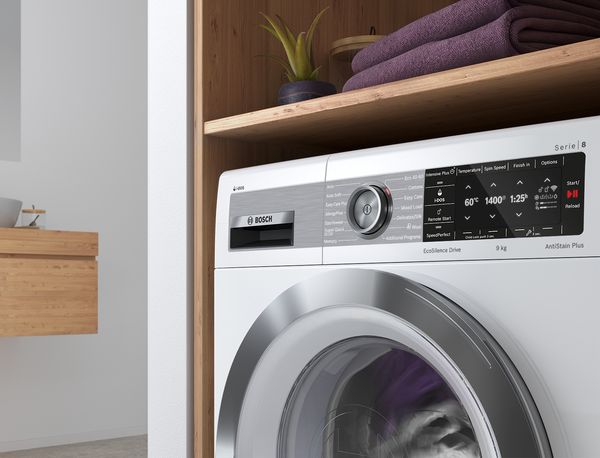 Loves washing for you.
Bosch washing machines make life easier for you – and they do it for the life of the appliance. Thanks to the automatic programmes, they're not only clear and simple to operate, they also provide the best results with the lowest levels of consumption.